MASTERCLASS - MDT and the Athlete
MASTERCLASS - MDT and the Athlete
07.05.2019 - 08.05.2019
T.P.C., Antwerpen
This masterclass highlights the full potential of Mechanical Diagnosis and Therapy (MDT) in the management of the athletic population.
MDT - fit for athletes
Manage athletes as an MDT clinician
Enjoy the potential in assessment and treatment
Practice valid tests to evaluate physical performance
MDT in high performance sport
Recovery of function, return to sport
Treat tendinopathies optimally
Objectives of the Masterclass:
Upon completion of this masterclass, the participant will be able to:
Understand the relevance and apply the principles of MDT - assessment, management, recovery of function, and prevention - to an athletic population
Utilize a variety of MDT-based mechanical loading in the management of sport injuries
Identify risk factors for injuries and advocate effective preventive strategies
Integrate current research findings in daily work
Use valid and clinical tests to assess
Pre-requisite:
Clinicians with some experience in MDT may benefit the most from this Masterclass. The completion of part C of the MDT Education Program is recommendable.
The course is also open to non-MDT trained clinicians as it may add a considerable new perspective for the management of athletes.
Instructors:
Greg Lynch,
Dip Phty, Dip MDT, Dip MT, MNZCP, International Instructor MII (NZ)
Georg Supp,
PT, Dip MDT, MT, International Instructor MII (GER)
7 May 2019; 0800 - 1700
8 May 2019; 0800 - 1500
Accreditatie bij het KNGF en Keurmerk is in aanvraag.
Accreditatie bij PQK is 24 navormingseenheden.
Bekijk overzicht
Boek cursus nu
Details
Datum & Tijd
7 May 2019; 0800 - 1700
8 May 2019; 0800 - 1500
T.P.C.
Groenenborgerlaan 149
Antwerpen, B-2020
België
Plaatsen beschikbaar
30 Plaatsen
Extra Informatie
Voor meer informatie over de kosten selecteer de KOSTEN EN ACCREDITATIE pagina.
Profiel van de docent
Greg Lynch (FR)
International Faculty / MINZ Committee Member | PT, Dip Phty, Dip MDT, Dip MT, MNZCP (Manip Thpy)

▪ Membre du conseil de direction de l'Institut McKenzie International depuis Juillet 2018
▪ Membre du conseil d'éducation de l'Institut McKenzie International depuis 2017
▪ Greg à enseigné la méthode McKenzie sur tous les continents depuis 2004. Il a aussi présenté dans de nombreuses conférences.
▪ Enseignant de la méthode McKenzie (MDT) depuis 2004.
▪ Fondateur et Co-directeur de Inform Physiotherapy limited et de Wellington Sports Medicine
▪ Membre du réseau « High performance Sport New-Zealand » depuis 2000
▪ Reconnu comme « Avanced practitioner » (praticien expert) par le NZ college of physiotherapie (MNZCP) depuis 1996
▪ Diplôme en thérapie manuelle en 1996
▪ Diplôme en Diagnostic et Thérapie Mécanique MDT (méthode McKenzie) en 1994
▪ Kinésithérapeute libéral depuis 1992
▪ Kinésithérapeute diplomé de l'université d'Otago, NZ depuis 1991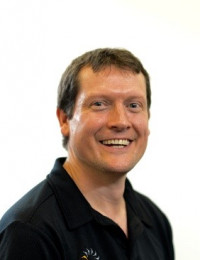 Locatie en adres
T.P.C.
Adres
T.P.C.
Groenenborgerlaan 149
Antwerpen, B-2020
België